REALIZING THE AMERICAN DREAM.
Our story began in 1903 when a small company opened up shop in Chicago, Illinois. Founder Adele Holman, a former professional opera singer, envisioned a company that could grow through product innovation, excellent customer service, and woodworking tools with superior performance. She partnered with Hans Jorgensen, a Danish cabinetmaker, and Marcus Russ, a tool salesman. It was an unlikely combination at the time, but it laid the foundation for the Pony Jorgensen brands that woodworkers have come to rely on for high-quality clamps.
Adele's secret identity and success.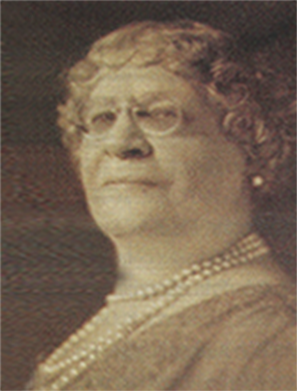 A woman running a manufacturing company was unheard of in 1903. But that's exactly what Adele Holman did. She famously signed company documents and correspondences as "A. V. Holman" to hide her gender. Under her leadership, the product line was expanded beyond the original handscrews to include iron clamping products, such as C-clamps and bar clamps, as well as the now-famous Pony pipe clamp. There's no doubt that Adele's pioneering spirit set the groundwork for our company values.
THE HUMBLE HANDSCREW'S BOLD BEGINNINGS.
Hans Jorgensen patented a handscrew that featured steel adjusting screws for much greater durability and clamping power, as well as adjustable clamping jaws to accommodate angles in the work being clamped. This single product was the beginning of the company's great success, and the handscrew remains a staple in woodworking shops today.
SEE HOW FAR WE'VE COME.
Look through our photo archive to see pictures from our original manufacturing plant in Chicago, Illinois.